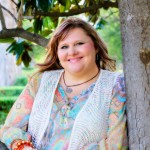 *Angels * Arch Angels * Christ * Holy Spirit *
"One of my favorite things is watching coaching clients align with success – whatever success means for them: life partner, prosperity, new job, happy marriage, happy family, health, etc. Intuitive Coaching is definitely one of my favorite endeavors." — Leslie
I thought I might have been crazy to even consider intuitive coaching but 3 months later, I have a wonderful new life. I have a thriving career. I increased my income by $30K a year and for the first time in my life, all of my relationships are healthy. I can't say enough about Leslie and her coaching. I am so grateful I invested in myself by choosing Leslie as my life coach.
Sue
***
I would recommend intuitive coaching with Leslie as she is one of the best intuitive couches I have worked with. Leslie is down to earth and gives fantastic advise. She always has a positive spin to life's daily occurrences and can help you turn any negative, unempowering situation around to help you to be successful and empowered. I work with Leslie on a weekly basis and in a short period of time I have already seen amazing results in my life for the positive! I am so happy to have Leslie's support and guidance.
KP
***
I've grown up with a lot of question, and at times believed something was wrong with me. I went in to see Leslie with an open mind, I was amazed at the reading I got. It was spot on. She helped me with an empowerment plan and a vision board. I have achieved almost all I originally placed on the vision board and continue to read the literature she recommended and have grown spiritually. I will continue to see her and continue to grow spiritually through the guidance of angels!
JS
***
Leslie is my life coach. She has helped me move beyond obstacles, and after I see her, I leave feeling empowered. When I started seeing Leslie about three years ago, I was a very anxious person. The kind of anxiety that makes your chest heavy. I was also very negative and talked really poorly about myself, so much so, that I started to get disgusted with myself.
After seeing Leslie, she confirmed a lot of things about my life purpose. I can't really explain how that felt–when everything you've believed about yourself (the good stuff, your passion) is actually what you're meant to do on this earth, it was a relief. Since then, Leslie has guided me and while I'm still working on have patience, I think I'm far better than I ever was. Leslie always offers you affirmations or some type of 'homework' that helps you toward your goal, whether that's manifestation, easing your grief, or illness.
I'm so glad I was introduced to Leslie. I'm thankful for her help, her guidance and her friendship.
Ashley
***
I had never worked with a psychic before working with Leslie. I didn't know what to expect. Leslie immediately put me at ease.
Leslie's spirit is kind, heartfelt, and sincere. I felt very comfortable working with her. She gave me great insight and gave me much peace.
If you're willing to do the homework Leslie gives you, your life will change for the better. I now have a deeper understanding of myself.
I highly recommend Leslie Draper. She will change your life for the better. She changed mine.
Ann M.
***
I have been working with Leslie to heal myself from a lifetime of trauma for the last 3+ years. I made more progress with her in my first couple of sessions than I had in 55+ years of traditional talk therapy. This woman has changed my life in ways I'd never imagined. She has been a true blessing in my life and I am so grateful to know her and to continue to learn from her!! Namaste
Courtney
***
My life changed VERY quickly after meeting Leslie. I was struggling with some things that turned around instantly after adhering to advice I received in my first session. I was empowered to heal myself through affirmations as well as told some very specific things that would manifest if I did so. Everything last thing has come true. I'm happier than I have ever been, engaged in a soul-based relationship, have a family with 2 step children, moved… All things she said were on the horizon if I did the work. I know it had to come from me and did these things, but I never would have gotten on the path I did without her. Her past life knowledge helped me realize influences I have in this life, and the advice from the angels helped me see a new perspective on my life through their vantage point. On top of all these amazing abilities, she is the sweetest soul. You're at ease instantly, which really helps when you're emotionally vulnerable. I could view her as a professional life coach figure in my life, but she really became a friend. You know she cares and wants to see you thrive. I will always be grateful for all she has done for me and taught me to do for myself.
Sidney
***