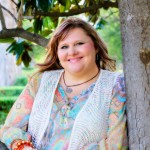 Dear Friend,
One of the first questions I am often asked is "Are you a Christian?"
My response to that is "What do you consider a Christian?"
If your definition of Christian is a follower of the Teachings of Jesus Christ, then my answer is Yes. If your definition includes trying to follow Christ's teachings in Love, Compassion, Healing, Forgiveness, and Faith in every step of my life, then Yes.
John 14:12 Very truly I tell you, whoever believes in me will do the works I have been doing, and they will do even greater things than these, because I am going to the Father.
I am a Denotative Christian. That means I am the literal definition of Christian – a follower of Christ and his teachings.
But if your definition of Christian is one used to judge, shame or  harm to another, then I respectfully decline. In my opinion, these are connotative Christians. These individuals follow a church leader who tells them what to believe – regardless of whether or not it aligns with the teachings of Christ.   I believe that we dishonor Christ's sacrifice, love and teachings when we use Jesus as a weapon. And this happens far too often today.
The second question I am asked most often is "How do you reconcile your gifts with the Bible?"
The answer:  Quite Easily.
      In I Corinthians 12, the Apostle Paul outlines Spiritual gifts:
 Now concerning Spiritual gifts, brothers and sisters, I would not have you ignorant. You know that when you were pagans, you were led astray by speechless idols, however you were led.  So I want you to understand that no one speaking by the Spirit of God says, "Jesus is cursed" and no one can say "Jesus is Lord," except by the Holy Spirit. Now, there are different gifts but the same spirit. And there are different ministries but the same Lord And there are different results but the same God who produces them in everyone To each person the manifestation of Spirit is given for the benefit of all For one person is given the Spirit of message of

wisdom

, and another the message of

knowledge

according to the same Spirit. to another

faith

by the same Spirit, and to another the gifts of healing by one Spirit to another performance of

miracles

, to another

prophecy

, and to another

discernment

of spirits, to another different kinds of

tongues

and to another

interpretation of tongues

Is is

one and the same Spirit distributing as he decides to each person

, who produces all these things.
And we can look to Romans 12:6-8 to see that those with different gifts are tasked with using them:
And we have different gifts according to the grace given us. If the gift is prophecy, that individual must use it in proportion to his faith. 7 If it is service, then he must serve. If it is teaching, then he must teach. 8 If it is exhortation, then he must exhort. If it is contributing he must do so with sincerity; if it is leadership, he must do so with diligence; if it is showing mercy, he must do so with cheerfulness.
I am doing exactly what God has placed in my heart, in the way that has been shown to me.
To be clear – I am a flawed, regular human. I get frustrated in traffic and I have been known to utter a curse word or two (or twelve). I get my feelings hurt, I make mistakes and at least once a day, I doubt myself. . . but I never doubt the Angels or the messages I receive from them.
I don't feel special or more worthy than anyone else. In fact, sometimes, I wonder if God charged me with this work because I was such a long shot. Maybe I was so much more behind everyone else that he felt I needed some additional help.
The last thing I am qualified to do is explain God's reasonings on anything — but I can tell you what he has placed in my heart:   I use my connection with the Angels to help people.
Maybe that's help them heal from a loved one's passing. Maybe it's to heal from a disease or a traumatic experience. Maybe I will just help that struggling soul get through a trying time — to find purpose and passion for life.
I am a Light Worker. Simply put — I share my Light with others.
Matthew 5:16    Let Your Light Shine before people
I have struggled a great deal with what or how to refer to myself.  I am not particularly a fan of the word "psychic." It has a negative connotation. Even Psychic-Medium didn't seem to fit me.
Early on, whenever someone would call me psychic or psychic-medium, I would cringe. I would ask that they call me either a Light Worker or an Angel Whisperer. But after some pretty intense persecution by people claiming to be Christians, I stopped fighting the word psychic.  I let a few angry people speak for all of Christianity and I let them push me pretty far from my own Faith.  And so I stopped fighting "psychic" and "Psychic-medium."  I (somewhat) embraced them.
It was during this time that the Angels told me to use the name "Bible Belt Mystic."  Oh no – I said. No way. I pushed against them. I tried to give the name to others. I pushed and pushed until I really had pushed away all my own resistance. I surrendered and the "Bible Belt Mystic" was adopted and engaged for all the world to see.
And that's when things got interesting. . . .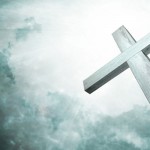 In the entire time I've been listening to Angels, they've always been right, even when I was being stubborn or resistant. And the Angels were right about Bible Belt Mystic — that moniker forced the conversation to be had. I had to go right back to my Pentecostal roots in Christianity and heal from my childhood forward. And for the first time in a long time, I picked up my Bible and read.
I was led to this verse:
Matthew 5:11-12  Blessed are you when people insult you an persecute you and say all kinds of evil things about you falsely on account of me. Rejoice and be glad because your reward is great in heaven, for they persecuted the prophets before you in the same way.
And I found a renewed sense of strength in the work God has asked me to do, but I was uncertain on what to do next. So I did what I felt was right: I prayed for guidance.
And that prayer was answered in the form of a wonderful and Godly man named Robert Wise. Maybe someday, I will write about the conversations I had with Reverend Wise, but for now, I will just say that these conversations changed my life. I saw myself clearly through his eyes.
And now — my ministry and work continues. It will change and grow, just as I have.
I am here to help my fellow humans by using my God given gifts. It doesn't matter to me if you are Christian, Atheist, Buddhist, Hindu, Muslim, or Agnostic.  My job is to help people.  I'm here to help my fellow humans, not just Christians.
With Prayers of Love and Comfort,
Leslie  – wife to Scott, mom to 3 girls, and mom to furbabies ziggy, Fergie and Spud